Spot Process Sep Studio 4tm
Spot Process™ software transformed sim process in 1995 into an easy and reliable on-screen and on-press system. We didn't stop there. Spot Process Sep Studio 4 is the highly anticipated end to your struggles with raster and vector art, bad customer supplied files, and downloaded images not ready for screen printing.
Learn More >
Freehand Graphics – supporting the Year of Perfect Vision
with focused screen print software and products!
AccuRIP Ruby™ for Canon or Epson. Art file to accurate films, it keeps getting easier!

AccuRIP Ruby™ is Freehand's newest and finest software for printing high-quality film positives with ease.
Now available for Epson and Canon Printers.
AccuRIP Ruby is the latest and enhanced version replacing AccuRIP Black Pearl.
It's Ruby Time!
Epson… AccuRIP Ruby EP™
Supports 57 Epson printers
Drives the entire film output process for Epson users including critical ink lay down control not capable of achieving without a RIP. Print separations to film transparency media with ease and accuracy. (Windows/Mac)
Automatically delivers on-going Photo Black slot spraying FREE year after year. Work with all or a custom combination of slots using a yearling All Black Ink Feature License included. The Feature works with any of the 57 supported Epson printers in Ruby EP.
Canon… AccuRIP Ruby CP™ Bundle
Supports Canon • Includes Dmax™ Refillable Ink system
Film Printing BUNDLE includes AccuRIP Ruby™ Software, Refillable Tanks (8), Dmax™ ink, Amaze-Ink™ head cleaner, and All Black feature one-year license. Supports Canon Pixma Pro-100 desktop printer. (Windows/Mac)
Canon is considered by many screen printers to have a superior film printing workflow because production doesn't stop simply when one or more slots in the printer are not in the ready print mode. Wow! Plus, enjoy the benefits of the software driven auto maintenance feature in Ruby Canon!
FREEHAND IS FANATICAL ABOUT SUPPORT
Freehand was absolutely fantastic, they helped clear up our software conflicts. Fast, knowledgeable, and did I mention fast? Can't ask for better online support A+++ . Review #426

Your tech support at Freehand is truly results driven...I appreciate your team spending time on my issue. Thanks! Review #454

Thank you so much for the login. Such a simple issue that probably could not have been handled so well in any other way. Review #349

Your knowledge of the product, and the remote connection to ultimately resolve the problem and get me up and running was awesome. I really appreciate the guidance. Review #119

Once again, I send you thanks. Your professionalism and efficiency have made my job easier. We will definitely be working together in the future. Review #94

Thank you for responding so quickly. You guys have the best support web site and staff in the business. Review #174

WOW! Works like a champ. Thanks for the help. I really appreciate it. Back to work. Review #198

Great product. Great support and service. I wish we would have started out with AccuRIP instead of two dongle failures and various output issues with our original RIP software purchase. Review #232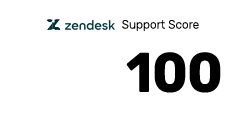 Treat great software with respect – work with Freehand's line of great products…