All Black Ink Desktop Printer Instructions
How do I Install and Use the All Black Ink™ System for a DESKTOP printer?
When installing the All Black Ink System (including BlackMax which is also manufactured by Freehand) you MUST turn on the Multi-Black Setting in the AccuRIP's Setup feature. Failure to do so will create an imbalance in the cartridges and cause one or more cartridges to drain prematurely. Note: uneven draining is not possible with AccuRIP – only through an incorrect setup or a hardware clog or developing clog.
Open AccuRIP, from the File menu choose Edit Configuration or Setup. Click Configure Printer or "what printer do you have" tab (depending on the version of AccuRIP you are operating). Select "Multi-black" and have all colors checked. Ink Coverage is usually set to Standard.
Desktop printers:
Desktop style models are easy, the cartridges are "drop in" style and there is very little ink to clean if it's a replacement set or to get going if it's a first time install.
1. Place the proper color coded cartridge into its matching slot in the printer. Complete the install process with all carts. DO NOT ATTEMPT to put any Epson black cartridges in all the slots to create an All Black scenario. This will likely damage your printer and the cartridge chips. All Black Ink cartridges are manufactured for each slot.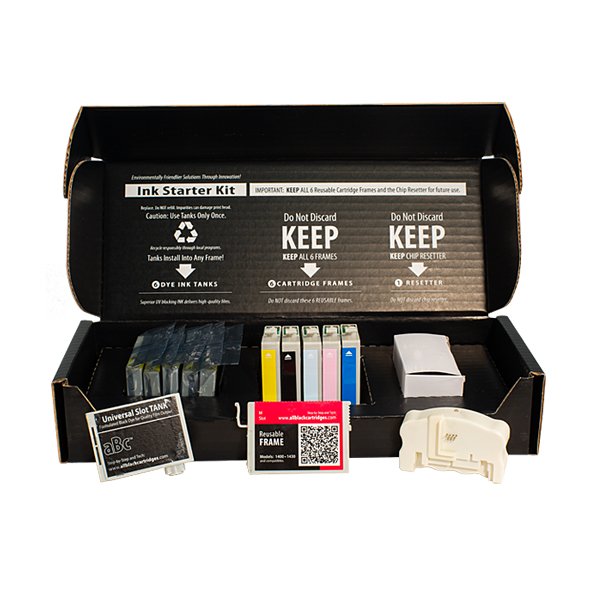 1430/1400/1500W
This is a full slot, two-part cartridge (color-coded frame and universal replacement dye ink tank). They simply snap together to complete a cartridge. The tanks are universal and can snap into any of the six color slot specific frames.
2. Open the Epson Utility and perform a nozzle check and head cleaning (only if needed) until all the heads are working properly. The Epson Utility is an Epson feature so read about it in your Epson documentation.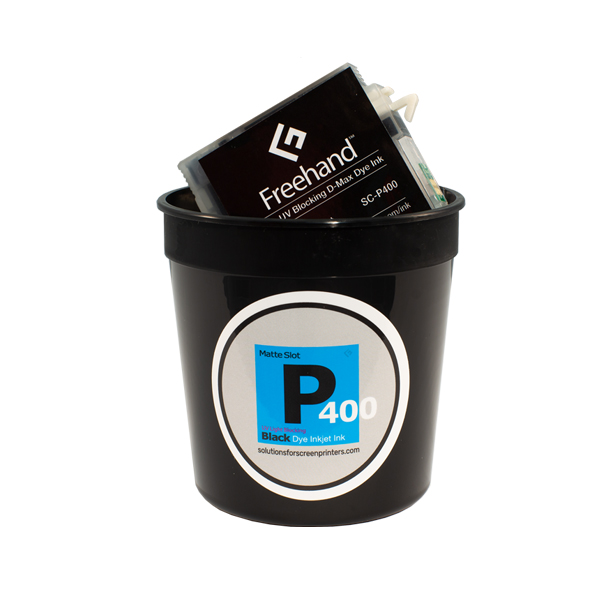 P400 Users
This is a single matte slot solution. The cartridge is already complete and ready to insert into the MATTE slot. Do not use in any other slot. This can damage the printer and the cartridge chip. You will also go to the Multi-black feature and make sure that ONLY the MATTE slot is checked on and all other slots are not checked.