Freehand Graphics™
Solutions for Screen Printers™
Software and products that make you money
Spot Process® Sep Studio® 4
Spot Process® software transformed sim process in 1995 into an easy and reliable on-screen and on-press system. We didn't stop there. Spot Process® Sep Studio® 4 is the highly anticipated end to your struggles with raster and vector art, bad customer supplied files, and downloaded images not ready for screen printing.
A product of Freehand Graphics™
Learn More >
BOO! Savings so good it's scary!
BUY ONE Bottle of Dmax™ Ink and get a 88ml bottle of Amaze-Ink™ Inkjet Clog Buster FREE!
Make sure you are following us on Instagram & Facebook, then enter code: BOO2020 at Checkout to claim your free bottle!
This deal is available through 10/31. Don't miss out on our BOGO savings!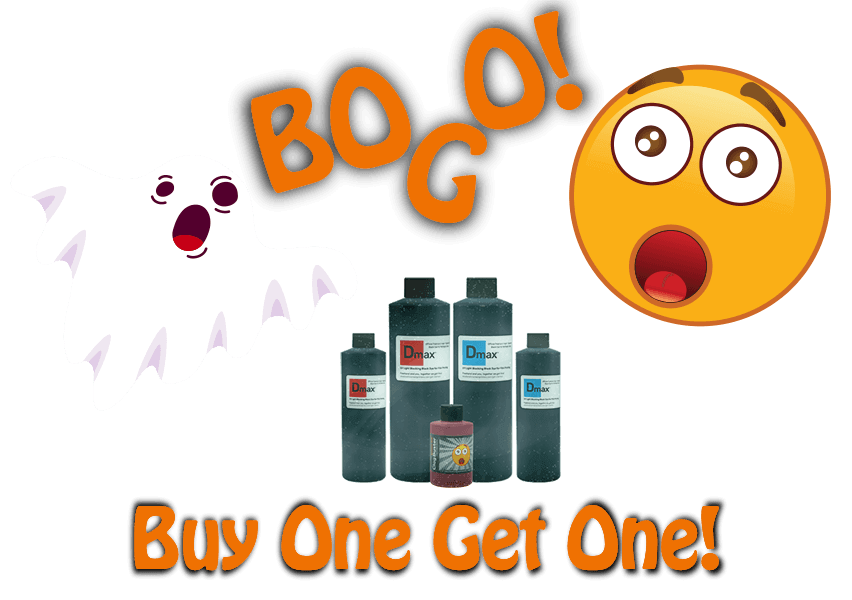 Spot Process® Separation Studio® 4
Spot Process® Separation Studio® 4 has automated the most difficult color separation processes for screen-printers, plus delivers direct to inkjet output for easy film printing. (Windows/Mac)
A product of Freehand Graphics™
AccuRIP® Ruby drives the entire film output process from Adobe®, Corel® and other mainstream graphics programs delivering full control over critical All Black Ink® systems not available with standard non postscript printer drivers. Print clean, sharp, durable, high density separations to transparent film media with ease and accuracy from Epson and Canon printers. (Windows/Mac)
A product of Freehand Graphics™
FREEHAND IS FANATICAL ABOUT SUPPORT
Freehand was absolutely fantastic, they helped clear up our software conflicts. Fast, knowledgeable, and did I mention fast? Can't ask for better online support A+++ . Review #426

Your tech support at Freehand is truly results driven...I appreciate your team spending time on my issue. Thanks! Review #454

Thank you so much for the login. Such a simple issue that probably could not have been handled so well in any other way. Review #349

Your knowledge of the product, and the remote connection to ultimately resolve the problem and get me up and running was awesome. I really appreciate the guidance. Review #119

Once again, I send you thanks. Your professionalism and efficiency have made my job easier. We will definitely be working together in the future. Review #94

Thank you for responding so quickly. You guys have the best support web site and staff in the business. Review #174

WOW! Works like a champ. Thanks for the help. I really appreciate it. Back to work. Review #198

Great product. Great support and service. I wish we would have started out with AccuRIP instead of two dongle failures and various output issues with our original RIP software purchase. Review #232