Description of Dark Star Dye Film™
Dark Star Dye Film™ is clear film media for high quality inkjet film output production supporting screen printers in achieving their best films for screen exposure. Select from ROLL* and SHEET media.
At Freehand we are selective in the pre-press products we use and support, and know like you that not all films are created equal. The thickness, emulsion coating and consistent manufacturing standards meet our stringent standards. After all, screen printers use films to produce the important screens used in production runs. With all of our pre-press products top-quality we just had to find you the perfect film.
You would expect a film of this quality to be much more expensive. Freehand passes along its high volume purchasing power to its customers. You'll find that all of our solutions including Dark Star Dye Film™ are quality products at a great price.
*Roll media is NOT intended for desktop model printers. Desktop printers use cut sheets.
Features and Benefits of Waterproof Inkjet Film
The benefit of quality film like Dark Star Dye Film™ is seen not just on the film, but in the results of screen exposure and the products produced on-press. Dark Star Dye Film™ has the emulsion layer that grabs and holds the ink allowing it to dry quickly and cure. For screen printers that use Freehand's All Black Ink™ and/or D-Max bottled ink for bulk systems, you have a marriage that not only delivers the density you need, but the durability that no other product solutions can compare to.
Dark Star Dye Film™ Specifications
Dark Star Dye Film™ is available packaged in convenient 5ml ROLLS and SHEETS in the sizes used by screen printers producing films.
SHEETS (100 per box):
13 x 19 inch
8.5 x 11 inch
ROLLS (100 feet in length):
17 inch
Roll core size: 2 or 3 inches
24 inch
Roll core size: 2 inches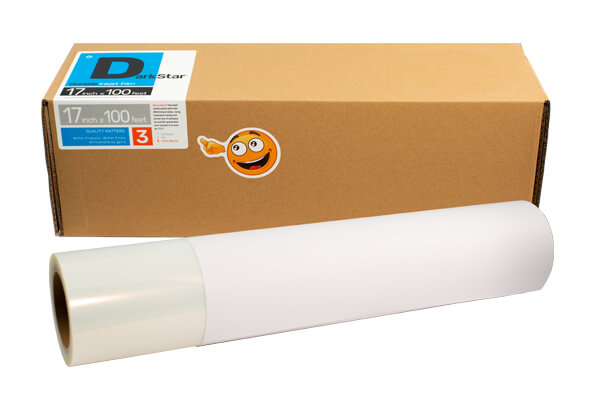 Roll Film Core Adapter
$39.50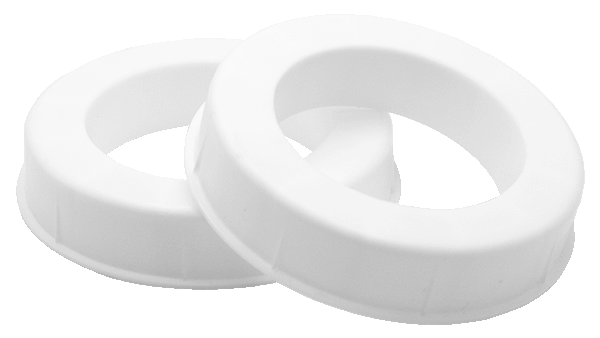 Other
If your film output results are not meeting your standards or are inconsistent, let our tech team know the brands you use. Our experts will help you achieve the best inkjet film output results. While software and settings absolutely matter – the brands in use play a critical role.
Get a free set of Roll Film Adapters when you purchase two (2) boxes of 17″ Roll DarkStar Film and enter coupon code ROLLADAPTER at checkout.
During Checkout use Coupon Code ROLLADAPTER