What is Color Separation?
By definition, color separation in screen printing is simply a process by which an original design or artwork is separated by different color components. To successfully print a design on a T-Shirt or any product, the colors that make up the design should first be separated. Color separations are a key step to the Screen Printing process. Previously part technical, part art form separating colors is now more easily handled by software.
How Does Color Separation Work?
The color separation process is intended to prep the file to make it print ready. Determining the type of color separation process applied depends on the type of image and surface it will be printed onto.
Color separation software break down images into the components needed to reproduce an image. The following are different types of color separation processes screen printers use: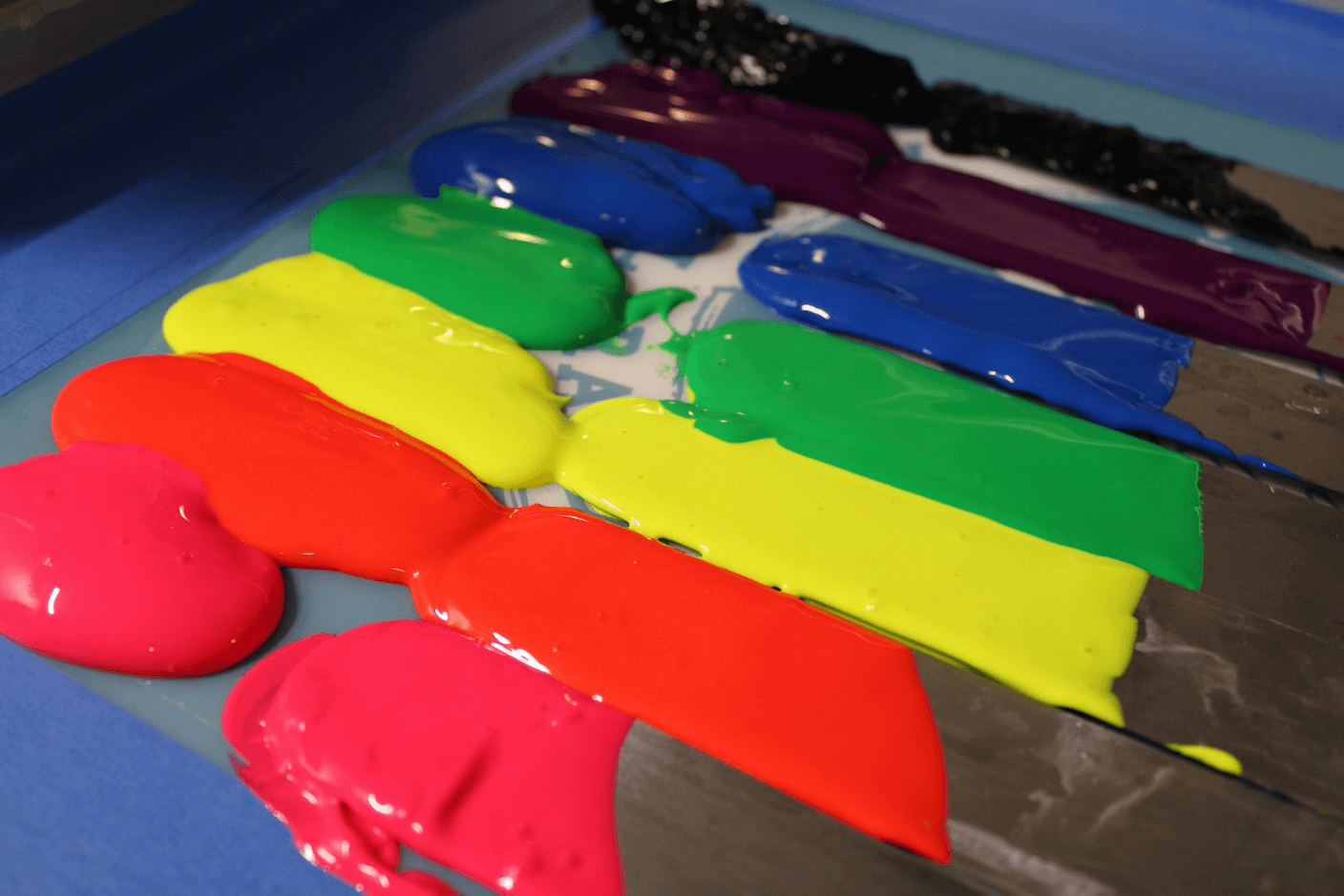 This color separation process uses four colors – cyan, magenta, yellow and black (CMYK) – to print image. Printing these four colors can create most colors found in your image. Four-color process separations use halftones, or small dots, that blend together to create photorealistic images. This process is best used on white or lighter backgrounds and can be tricky with darker backgrounds because the inks are transparent. Once a popular separation choice it has been replaced over the last decade by Spot Process simulated process due to the color accuracy of the system.
Spot color separations are the most commonly used color separation process in screen printing. Spot color separations can be anything from vector or raster logos to cartoon images, with each color printed using its own ink. It can include shading with the use of halftones. Spot Colors give greater control over color management during printing. Spot Color separations can be simple or complex in appearance. Some highly complex designs can fit a press and therefore print as a spot color job. Spot Color work that has too many colors for the press can be separated as simulated process files thanks to automated color separation software such as Separation Studio NXT.
Simulated process separations use halftones to create images, similar to four-color process separations, but simulated process uses a larger variety of colors handling a wider gamut of color. Unlike four-color process separations, simulated process can be used for both light and dark backgrounds because opaque inks are used. Simulated process separations are also referred to as tonal or channel separations. Due to the widespread use of Freehand's software Spot Process (1995) and it's later versions the term simulated process has been updated to the term spot process.
Index color separations use blocks of data of the same size, instead of varying halftone dots, to create images. The squares are used for color shading with a limited number of colors, usually the most prominent colors in the image, to try and make it look as close to the original design as possible. Generally requires a larger press and many colors to rival what Sim Process or Four-Color process can achieve.
Choosing Screen Printing Software for Color Separations
Although successful color separation can sometimes take years of experience to master, the right screen printing software will make the color separation process much easier on screen printers. Knowing which of the above processes will suit your design best helps achieve best results. Being able to rely on an effective screen printing software is also important.
Spot Process™ Separation Studio™ NXT is the official color separation software for the screen print industry. Now with 2 more engines to add to the software that revolutionized sim process (Spot Process™), users can auto color separate Vector PDF files with ease and control, and output Spot Process™ and Vector to Raster separations. Supports direct printing using AccuRIP™ or any other RIP software.