Freehand Graphics™: What is Screen Printing?
Screen printing, also referred to as silk screen printing, is a method of creating custom clothing or products by printing a design on top of a fabric or textile using a stenciled mesh screen. The process of achieving this design is done using screen printing software.
Many companies choose to mass produce T-shirts or other types of fabric with their company logo on it, in addition to sports teams with their team name on it, school organizations with their Mascot name and the list goes on. Screen printing is used across a variety of industries and printed on a range of surfaces, including (Empress of Dirt):
Wood
Glass
Plastic
Tile
Ceramics
Metal
Fabric
Paper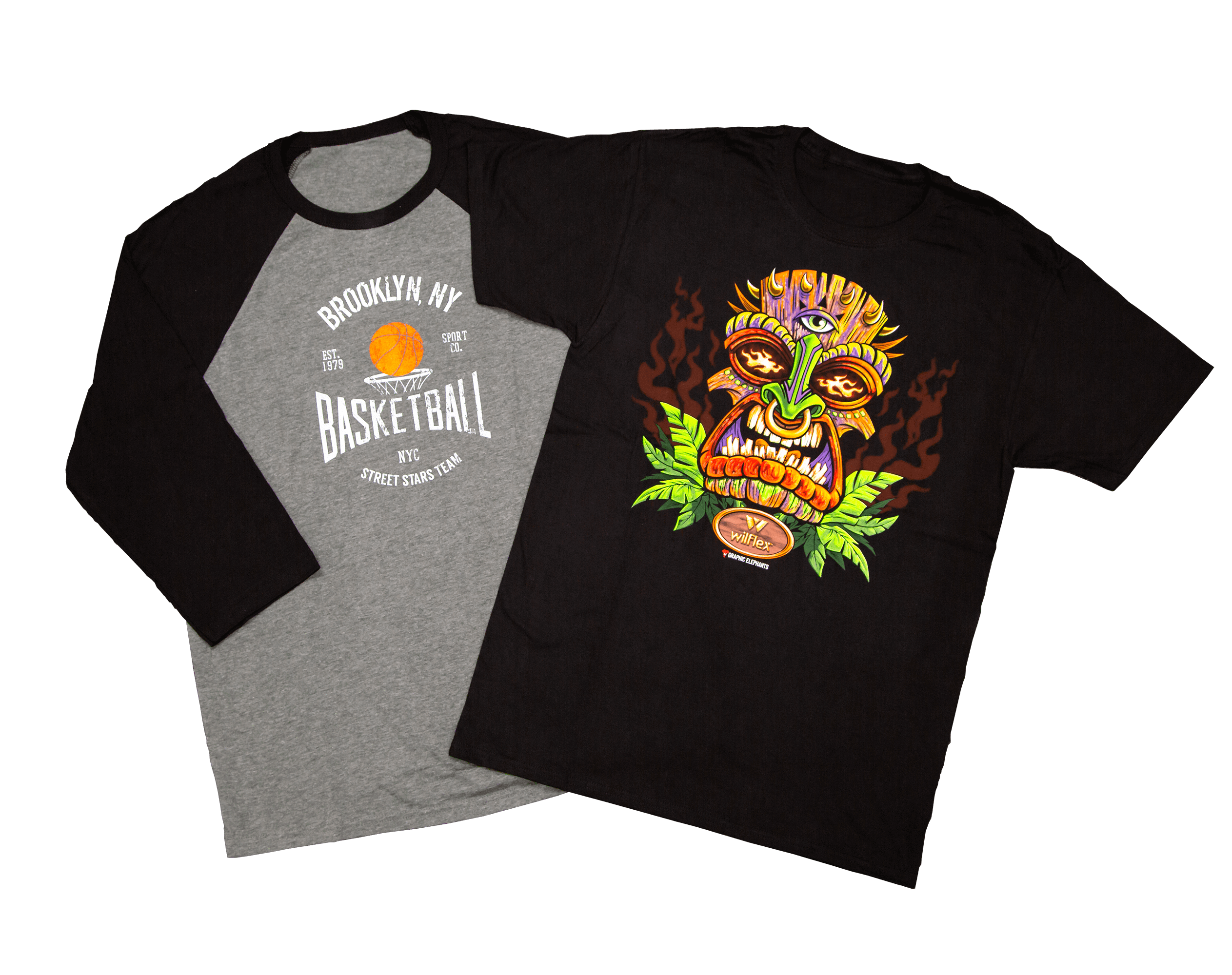 History of Screen Printing/Silk Screen Printing
The first form of screen printing was used in China during the Song Dynasty (960–1279 AD) as a technique of transferring designs on to fabrics, but it didn't gain popularity in Western Europe until silk mesh became accessible through trade. (Wikipedia) It has significantly evolved since then, moving on to becoming popularized by household names like Andy Warhol and other contemporary artists in the 1960s. (Visual Arts Cork). American artist and inventor Michael Vasilantone brought screen printing to the masses after realizing the machinery used in the textile and screen printing business he started with his wife Fannie, called Vastex, wasn't up to par. This led him to receive a patent on the first screen printing machine in 1969 for the first dual rotary printing press.
How Does Screen Printing Work?
There is a pre-press process that must occur before screen printing is started, which involves the frame and screen. The screen is created using a piece of mesh stretched over the frame. The material of the frame and screen can vary, but the screen must have tension to achieve screen printing accuracy and effectiveness. From there, a stencil is formed of the design being printed by blocking off parts of the screen in the negative image. The screen will get coated with an emulsion, which then dries and hardens under bright light.
The exposed areas will harden, while the unexposed areas will remain soft. The soft part of the design will get rinsed away with water, which creates a clear image of the design being transferred to the T-shirt, or surface of your choice. The ink can then pass through and when the screen is placed on the printing press, the design is ready to print.
Ink is added to the top of the screen and a squeegee, or a rubber blade attached to a handle, is used to disperse the ink onto the screen, pressing the ink into the stencil and printing the design. The final printed product must dry and get washed to remove any unwanted ink residue.
What is Screen Printing Used For?
Screen printing is still used as an art form, but its ability to mass produce the same design in an infinite capacity using a stencil is what makes it so popular amongst commercial printers for advertising purposes or custom clothing manufacturers. It's used to create large quantities of posters, labels, decals, signage, and textiles. (Deluxe)
Spot Process™ Separation Studio™ NXT is the Official color separation software for the screen print industry. Now with 2 more engines to add to the software that revolutionized sim process (Spot Process™), users can auto color separate Vector PDF files with ease and control, and output Spot Process™ and Vector separations with the Direct to Inkjet feature (no external RIP software needed). Users of Corel™ and Adobe™ software use AccuRIP™ to print separations out of inkjet printers.