Inkjet Inks
As a screen printer, you know press inks. You have favorites and are aware that not all inks perform as well as others or are formulated for all purposes. The same is true for the ink you use in your inkjet.
There is a science and technology to manufacturing inkjet ink. Cheap ink is cheap for a reason. Using inferior ingredients and an abundance of water, some manufacturers start with powdered dye (really bad for a print head) and unpurified water that may add iron and other harmful sediments to your print head, causing it to not only clog, but rust and breakdown the print head prematurely (even worse). It's a really important issue to be aware of to keep your inkjet healthy.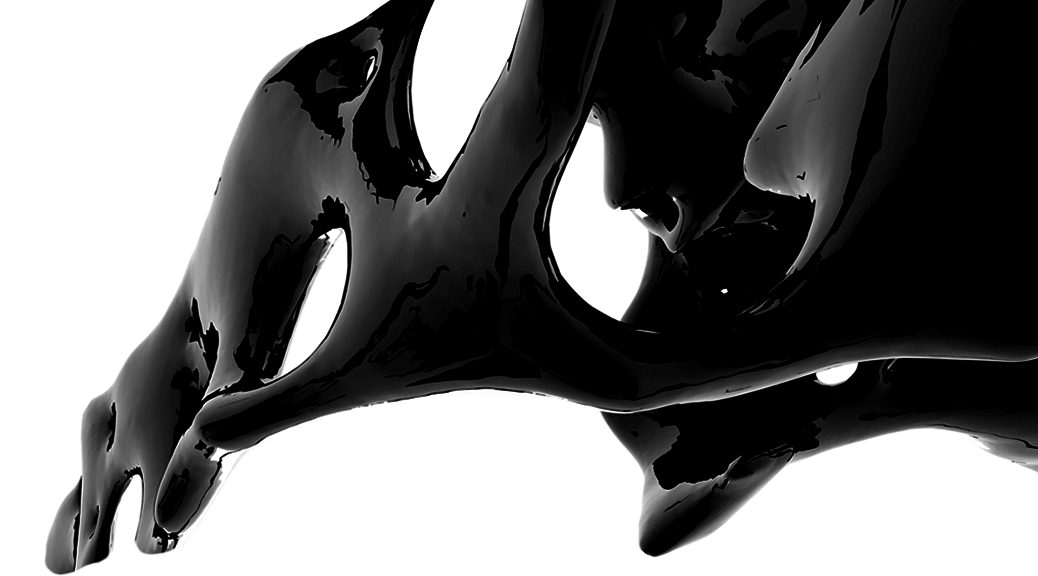 Inkjet ink and the high cost of low quality:
Everything has a price and business time is expensive. It needs to be protected. You will better protect yourself by using proper supplies that perform well, delivering predictable and repeatable results you can rely on. With the great quantity of films that you produce you could assume that the dollars saved on inkjet ink would translate into savings, but the opposite can also be true. Your goal is consistently dark and sharp films and not wasting ink during frequent maintenance cycles to clear up clogs.
One smart defense to downtime and waste is selecting the proper consumables (inkjet ink and film). The very best available options for screen printers are not expensive. Some folks consider the cost of a premium ink as too expensive, but in reality even the most premium of inks cost just pennies per print. Compared to the value the printed film delivers in production, not using the best ink possible is the first step to the high cost of low quality and downtime. In business you don't want to be "penny wise and pound foolish". When a screen doesn't expose well and it is used in production, or you have to make a new film and expose another screen that cost is high in every way.
Ink made by screen printers for screen printers:
At Freehand, screen print pre-press is our business and has been for 5 decades. Dmax™ black dye for film printing is specifically formulated for the purpose of printing separations onto emulsion coated polyester sheet/roll media. Starting with the highest quality liquid dyes (not powder) and deionized water, everything from density to elasticity is accounted for and approved with every batch. Manufactured in the USA exclusively using Freehand's formulation, Dmax™ is the screen print industry's leading ink. You may have been using Dmax™ under a private label and don't even know it.
Reduce or eliminate screen printing downtime:
Downtime costs real money. Using a low cost inkjet ink that clogs, delivers low density, bad durability and quality is not a savings, it's a cost. Using Pigment ink such as Epson's or Canon's Photo Black pigment is also a lower quality choice. It's certainly not inferior ink, but it is not the right ink for film production. If you have the option to use Dye it is advised. Pigment offers extremely low durability and density and you will have to alter many of your pre-press screen making routines, emulsions and exposure settings to make it work fractionally as good as Dmax™.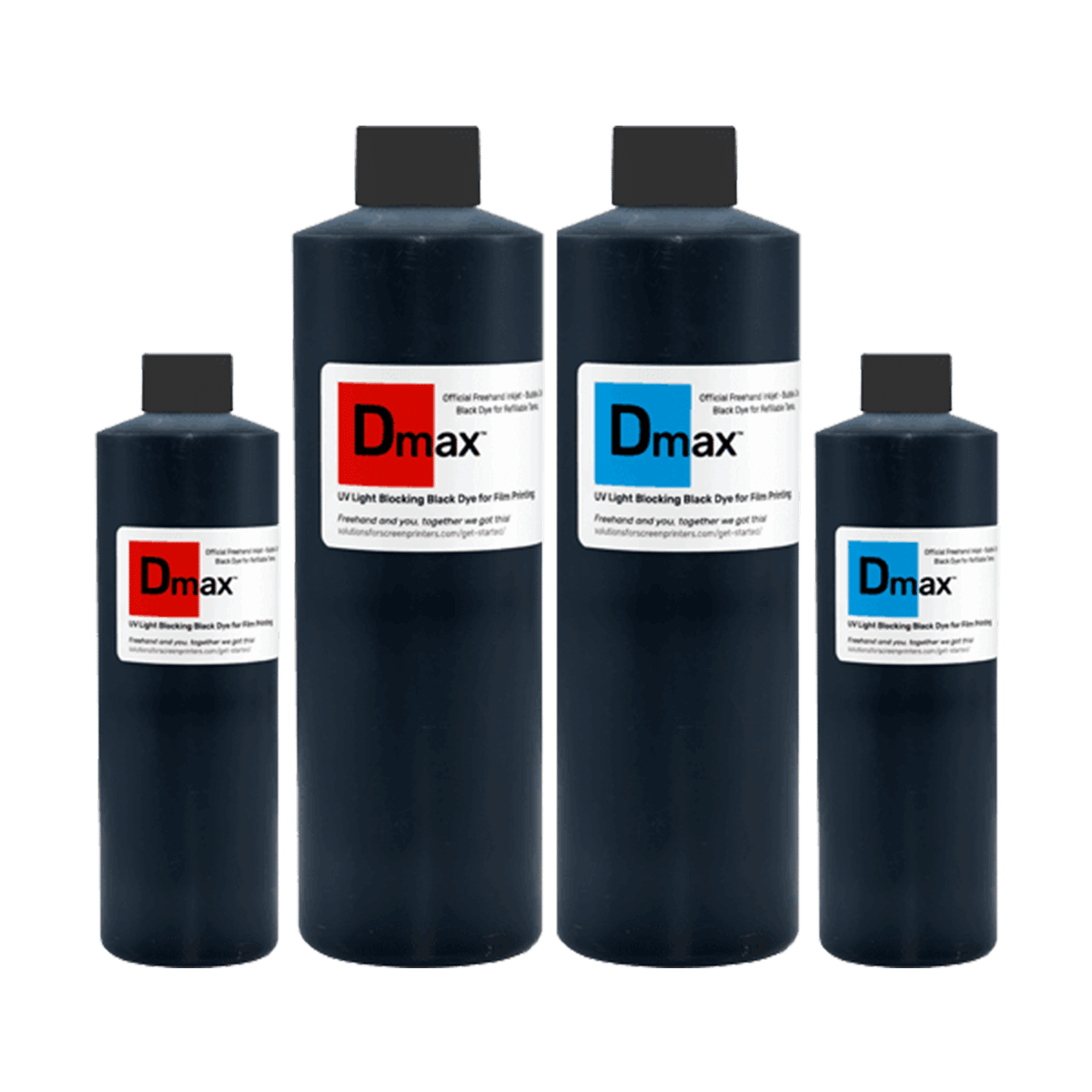 Dmax™ the right ink for the right job:
Remove the worry and hassle of inkjet film printing with Dmax™ ink. Print the most dense and durable films possible. Reduce exposure time, achieve better edge quality and sharper halftones speeding up your entire prepress workflow while delivering the highest quality results.
Low cost per print, this is one supply you do not want to cut corners on. Use the best to be the best.
Freehand and you, together we got this!