Freehand Graphics™: What is Halftone Printing?
Halftone printing was introduced to the print industry in the early 20th century. Using halftones to improve image fidelity while expanding the color gamut is considered by many to be the most important print process advancement.
Previous to halftone printing, printers commonly used the technique Chromolithography. Chromolithography required many colors and a lot of handling to produce images less accurate or vibrant than those reproduced using halftones, similar to what screen printers now call indexing.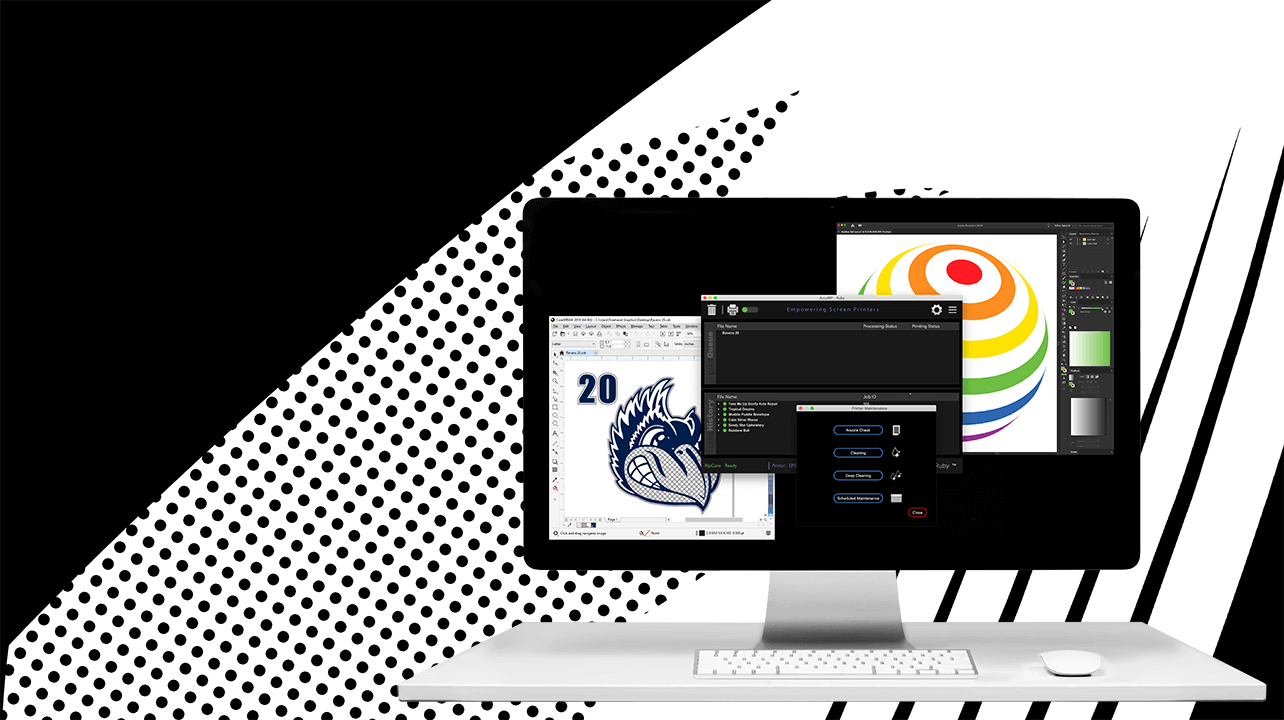 Halftone Printing and Amplitude Modulation
Halftone, also known as Amplitude Modulation (AM), creates variable dot sizes to reproduce tonality. Using halftones reduces the amount of ink used by screen printers while allowing these smaller quantities of ink to mix on press more easily, reproducing secondary and tertiary colors. This screen printing technique allows screen printers with limited press space to reproduce full color images, producing impressive prints on a wide variety of garment colors that are also comfortable to wear.
Looking to take your prints to the next level? Want to achieve greater color range in a print using less colors on press? Use the proper software, supplies and techniques to produce halftones.
The screen print industries' leading halftone image reproduction method is Spot Process® available in the Separation Studio® (Sep Studio) software. Developed by and introduced to the industry by Freehand Graphics®, Inc. in 1995, it remains the most popular and powerful way to manage tonal color images for screen printing.
Halftone Printing with AccuRIP®
Most screen printers use inkjet printers to produce film positives used when exposing a screen. Natively inkjet printers are non Postscript® devices, meaning they cannot  produce a halftone print on their own. The use of a RIP software (raster image processor) such as AccuRIP® handles this language translation process to easily produce halftone films used while exposing screen print screens.