AccuRIP™




Emerald

---

      Spot Process™

Separation
Studio™ NXT
software that makes you money!
Fits perfectly into your Adobe, Corel, Epson and Canon design world.
AccuRIP™ Emerald

Windows 8 and higher • Mac High Sierra and higher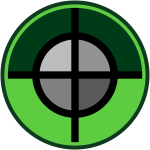 AccuRIP™ Emerald software is the latest film printing RIP from Freehand engineered to deliver professional films used for the screen exposure process!
AccuRIP™ software is your go-to solution for printing great films from Adobe, Corel, Sep Studio NXT and other mainstream graphics applications. Simply choose our universal "AccuRIP Emerald" printer driver in the print window. No learning curve, simply select the print driver, choose the separation settings you need and print perfect film separations. It's just that easy.
Professional Screen Printers as well as hobbyists appreciate how fast and easy it is to setup and configure Emerald producing top-quality film results. Emerald automatically installs its own printer driver. Sharp, clean, dense films that expose easily making the best screen prints possible. Freehand™, the pioneer of All Black Ink™, delivers ultimate control over this cost effective and technically correct method of loading an inkjet with Dmax™ Black Dye Ink, turning your inkjet printer into a dedicated film printing machine. Check our compatibility page to learn which printers have this ability available. Ink cartridge and tank solutions are both supported. Freehand's team knows what you need to do and how to do it best.
AccuRIP™ seamlessly delivers the essential Postscript to Raster language translation necessary to print proper film positives. Both solid spot color and halftone separations are produced from vector and raster files displayed by our Proof Positive™ pixel perfect preview. You can even save and share separated files to be printed without the need of another RIP. If you are a screen-print artist, you need AccuRIP™ Emerald software.
Software that makes you money. With Freehand™ software and products your company will always be "in the black."
Sep Studio™ NXT

Windows 8 and higher • Mac High Sierra and higher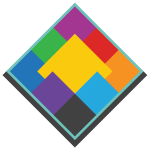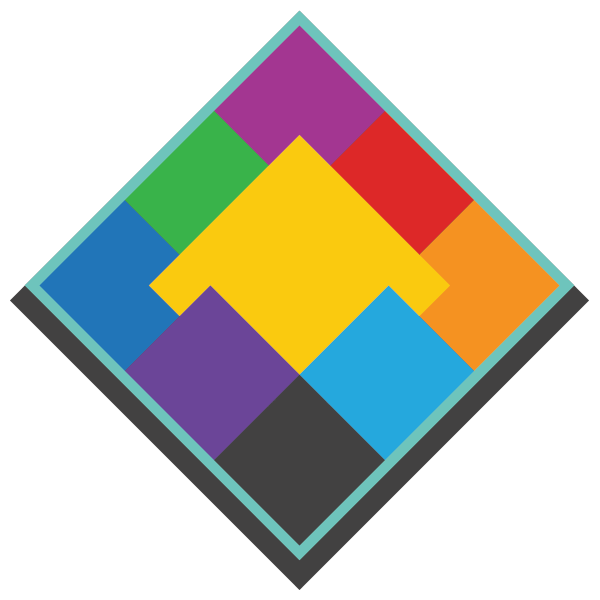 Spot Process™ Separation Studio™ NXT software explodes with ability for screen printers! A powerful color separation software that handles single color to multicolor separations as Sim Process and Spot Color solids and/or halftones. Redesigned and re-imagined with more features and tools than previous versions.
Expertly handles customer supplied or downloaded vector PDF and tonal raster images. Sep Studio™ NXT instantly converts unwanted or stray process colors to useful spot colors! No other software has ever accomplished this. Color conversion struggles and extra handling of poorly constructed files is finally over!
In 1995 Freehand™ astounded the industry with Spot Process™ automatically handling complex Sim Process separations. It's been again with Spot Colors. Sep Studio™ NXT now has two built in file management engines, engine one (Spot Process™) handles all raster tonal images, turning them into perfect RGB based Sim Process separations, while engine two handles and converts vector PDF files, seamlessly converting unwanted process colors to useful spot colors, creating solid and halftone spot color separations simply by opening the file. Sep Studio™ NXT automatically analyzes a file and its format, instantly opening and separating the file properly. It has never been easier to run a busy print shop meeting production schedules. Not just a software, Sep Studio™ NXT is a business tool.
Freehand's Sep Studio™ NXT software solved the next greatest challenge with a fast, easy, and accurate way to instantly color separate and manage vector style PDF format graphics. Adobe and Corel users will instantly embrace this groundbreaking and time saving business tool for every level user.
Software that makes you money. With Freehand™ software and products your company will always be "in the black."
WHAT OUR CUSTOMERS ARE SAYING
Freehand was absolutely fantastic, they helped clear up our software conflicts. Fast, knowledgeable, and did I mention fast? Can't ask for better online support A+++ . Review #426

Your tech support at Freehand is truly results driven...I appreciate your team spending time on my issue. Thanks! Review #454

Thank you so much for the login. Such a simple issue that probably could not have been handled so well in any other way. Review #349

Your knowledge of the product, and the remote connection to ultimately resolve the problem and get me up and running was awesome. I really appreciate the guidance. Review #119

Once again, I send you thanks. Your professionalism and efficiency have made my job easier. We will definitely be working together in the future. Review #94

Thank you for responding so quickly. You guys have the best support web site and staff in the business. Review #174

WOW! Works like a champ. Thanks for the help. I really appreciate it. Back to work. Review #198

Great product. Great support and service. I wish we would have started out with AccuRIP instead of two dongle failures and various output issues with our original RIP software purchase. Review #232
Sourcing the right software
Color Separation and Film Printing software for screen printers:
• Freehand's AccuRIP™ Emerald
• Freehand's Spot Process™ Separation Studio™ NXT
AccuRIP™ and Separation Studio™ NXT are very different software engineered for specific tasks and both are must-have solutions for screen-printers. Users that print directly from mainstream postscript design software need AccuRIP™ to process data over to an inkjet for professional film printing. Stock manufacturer inkjet printer drivers can NOT properly process postscript separations so a RIP software is necessary.
For those looking to color separate their design files choose Separation Studio™. Your best workflow is Sep Studio NXT to color separate and manage design files then printing the films using any version of AccuRIP.
Spot Process™ Separation Studio™
While NOT a film print RIP software like AccuRIP, Separation Studio NXT™ does offer unique options that assist users taking finished separations to film output then to the screen exposure process. With the most robust set of marks, layouts, and abilities the Print Window has multiple styles of registration marks, control over their location, has a large preview window, converts unwanted process colors to useful spot colors, and so much more. This Print Windows is for everyone and not just for AccuRIP users. Hard to imagine how this incredible opportunity works, be sure to take a trial of Sep Studio NXT to understand its power. Everything a screen printer needs and nothing they don't.
Finally, a proper software built by screen printers for screen printers.
It's very smart software. Upon opening each file the software analyzes the file format and data then separates the file properly using either Spot Process™ for Sim Process separations or converts vector data to powerful spot color separations with or without halftones.
Expertly handling two of the industry's most common separation methods has made Separation Studio NXT™ the #1 industry software. Doing it right and doing it fast means you save time and money with every job.
Spot Process™ separates tonal images into its RGB color components as well as developing an underbase, overprint white highlight, and black. Most users know this as Sim Process color separating and know that it is difficult at best to manage outside of Separation Studio™ NXT with reliability and accuracy. Without Sep Studio™ it can take an untold amount of hours to get to the finish line. Sep Studio™ NXT color separates using a mathematical algorithm and in seconds the image is separated as it is being opened in the sim process engine. The user is provided easy to use tools to transform the separation into a ready for film file that will deliver the finest halftone separations on-screen and on-press. Sim Process separations are not only those highly colored and intricate designs you see at trade shows. They can be just a few colors and rather simple in its look.
The PDF vector converter in Sep Studio™ NXT manages vector and raster files delivering spot colors. One of the greatest values of this part of the software is how it auto converts improperly built files with a mix of spot and process colors. Taking in files from clients or downloading from stock sites often leaves artists with files that can take hours to repair and can be confusing and frustrating. This engine also loves a well built file and in seconds the user adds an underbase, reduces the number of press colors, merges data, and much more. With an automated underbase feature and the ability to choke and spread Sep Studio™ is taking over the screen print industry.
Yes, you can print directly to AccuRIP™ Emerald, through previous AccuRIP versions, or save all files as a .psd or export as a DCS2.eps to be printed from any mainstream program. Flexibility, ease of use and control are built-in.
AccuRIP™
The vast majority of screen print artists create and manage art using Adobe and/or Corel. That's great news because both of Freehand's software are engineered to fit perfectly into the world of Adobe and Corel and other mainstream graphics programs.
Mainstream software used by screen printers:
• Adobe Illustrator
• Adobe Photoshop
• Adobe InDesign
• CorelDRAW
• Corel Painter
• Any other software that has a separation feature in its print window
Printing directly from the Print Window of Adobe or Corel using the AccuRIP™ software driver to an Epson or Canon supported printer is easy. Mainstream programs are based in PostScript, inkjet printers are not. AccuRIP™ is the PostScript translator ALL screen printers need to achieve accurate films specific to the needs of the screen printer. AccuRIP™ is NOT a color separation software, it manages the critical part of processing separation commands from mainstream software. Whatever your software can do AccuRIP™ can process it for you. Solids print as solids and tonal aspects (tints, gradients, blends) print as halftones to the specifications setup by the user in AccuRIP™ – WOW!.