Sep Studio™ 4 Wishes Granted!
Freehand's dedicated and skilled engineering team works to grant the wishes of users that operate our software.
Take a look at just some of the software updates and upgrades already in the software. Thank you for your participation in making Freehand™ software true global screen print productivity solutions.
Spot Process™ Separation Studio™ 4 Wishes Granted!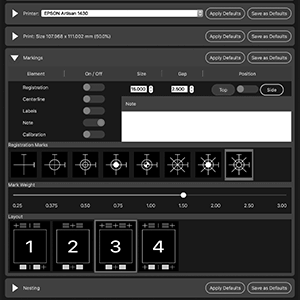 Making Your Mark
Gallery of registration marks, plus multiple marks and layout options for optimal press production.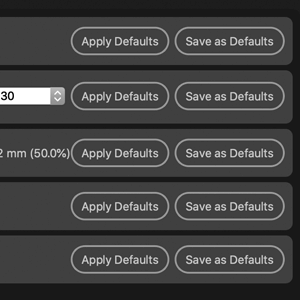 Customization
Print window custom settings retained, plus custom select screens resolution upon file opening.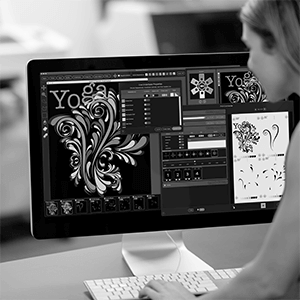 Quality by Default
Software defaults to printing high-quality for selected printer resolution.
Achieving films that expose properly, screens that easily register on-press, and prints that accurately represent the art file demand great software.

The updates to Sep Studio™ 4 continue the Freehand™ tradition started in 1995 of providing outstanding screen print specific software tools and abilities. Well done Freehand™ engineers!
The Details...
Many of these FREE updates to Sep Studio™ 4 come from client Wish List submissions. Keep 'em coming.
On the Spot Process™ (sim process) side of the software a suite of secondary custom underbase options offers an amazing ability to choke halftones.

The Spot Process™ engine now offers PressFit™ power merge and press layout technology previously available only on the PDF engine side.

With powerful changes in the Print Commander™ users now see an expanded gallery of registration mark styles, control over mark weights and multiple mark layout templates meeting the varying needs of screen printers.

Expanded Preference options allow users to setup the app to default to their standards.

Files saved retain all custom settings that are auto loaded when a file is reopened insuring perfect film matching to previously printed sets of film.

Upon opening a file users will quickly choose screen resolution options that can speed up file processing.

Freehand engineered automatic file printing to maximum printer setup resolution on every job.

The higher the printer resolution selected the greater the print results every time.

Users will appreciate an updated User Interface with modernized sliders and buttons for easy navigation.

Added to the list of supported printers is the Canon Pixma Pro-100. Spot Process™ Sep Studio™ 4 supports ALL printers on the expansive list of supported printers.

Customize Default Settings

Set the program to Inches or millimeters

A more space efficient print window

Spread and choke in points

Epson P400 All Black Ink™ Support

Auto print head calibrator

Textile selection will now be saved with the .PSD file

Added border to the color swatches in Print Commander so that dark colors don't blend into the background UI
NEW

and

PREMIUM

users have immediate access to the enhanced release through the FREE UPDATE button, or if not displayed, through their My Account.
Listening to our users…
FROM YOUR IDEA

...TO SOFTWARE WISHLIST

...TO WISHES GRANTED!