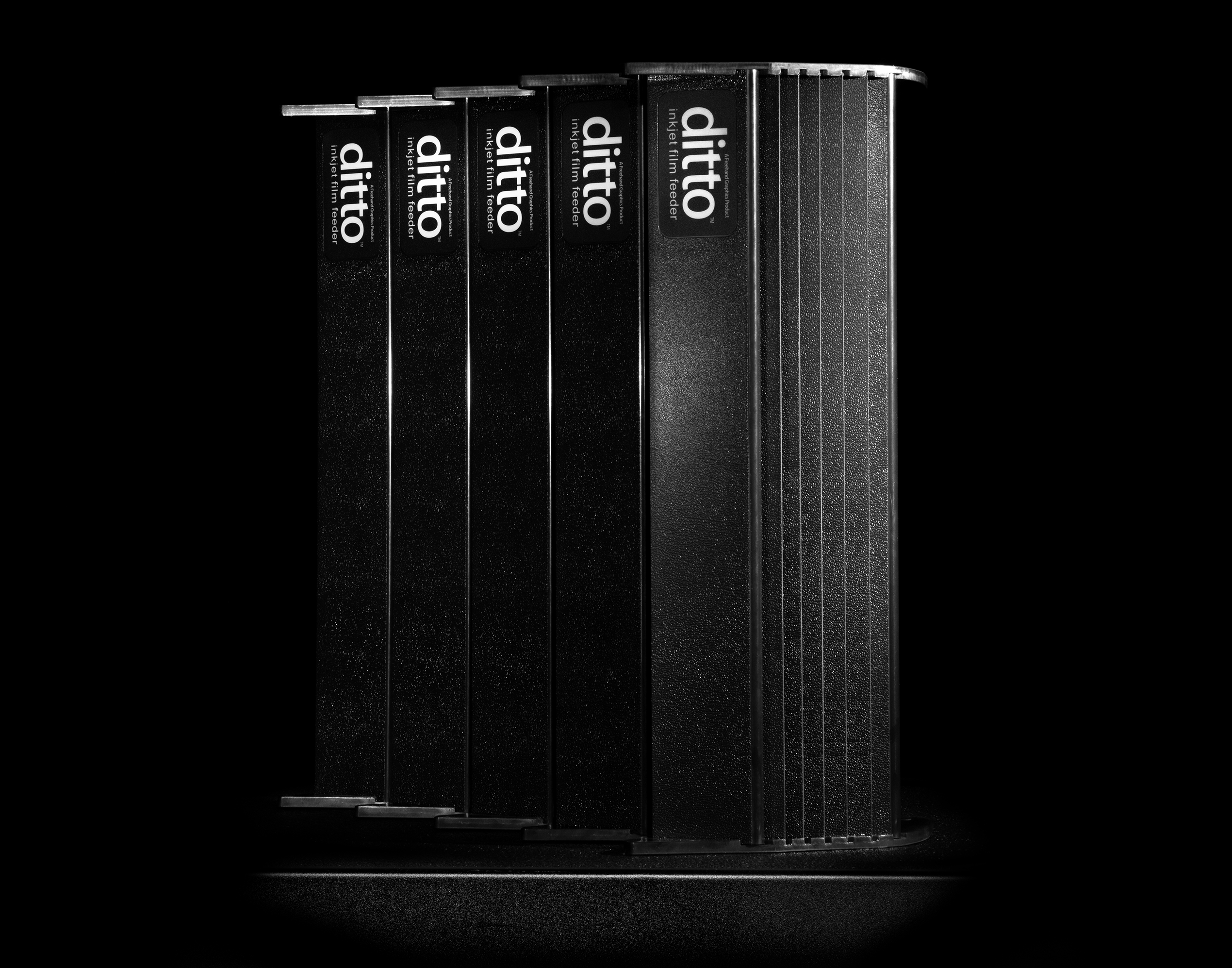 Buy One. Buy Once. Save Big Money Daily!
Freehand's Charlie Facini invented the Ditto because…
one at a time is a waste of time!
End the usual production killing one at a time film printing process screen printers deal with. Thanks to Freehand engineering desktop printer users don't have to lower their profits from very slow production.
With one Ditto easily attached to your desktop printer – load up to 8 sheets of film – not just one. Already that sounds better. But, the true savings comes as you print jobs throughout the day. Print just single colors work – 8 films are ready. Print multi-color work – click print and the separations are produced almost like you had a roll printer. Translate this to your every day production and you're profits are going up!
Ditto users save so much time and money. The savings are easily in the hundreds, but more commonly in the thousands of dollar range!
Freehand and you, together we got this!
Worth hundreds and hundreds in yearly savings.
Pay just $129.00 once!
No moving parts to break. A solid performer. Easy to attach.
Don't work without the Ditto!
Freehand engineers the software and products screen printers need to succeed and the Ditto Film Feeder has been saving screen printers big time and big money for nearly a decade.

Contact sales@solutionsforscreenprinters.com with any questions.