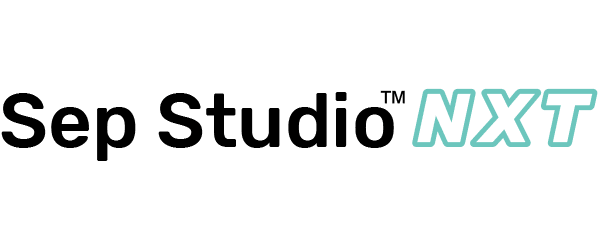 Separation Studio NXT is powerfully smart software driven by our legendary Spot Process™ color separation engine. It will make easy work of your most challenging separation needs.
NXT auto detects a file format then properly separates that file into either Sim Process or raster Spot Color separations. It's the only software of its kind.
RGB .tif, .png, and .jpg separate into Sim Process seps, while RGB or CMYK vector .pdf or .ai formats are properly separated into high quality raster spot color seps.
Create award winning sim process separations or instantly convert unwanted or overlooked process colors into useful spot color seps.
NEW to NXT is a full compliment of editing and adjustment tools for PDF spot color separations making this the most powerful version of Separation Studio to date.
Now you can erase, saturate or desaturate specific areas or ranges of color using sponge and droplet tools or globally adjust a range of tone using the high and low saturation adjustment slider. Isolate areas, choke and spread, save files with press marks, load and edit ink and textile sets… for both Spot Process and Spot Color separations!
Some features are specialized to Spot Process™ separations while others are unique to PDF spot color separations. These features will be dimmed (unavailable) depending on the style of separations opened.
Unique to PDF spot color separations is the ability to "spread" separations.
Unique to Spot Process is the ability to generate 3 levels of custom tonal black separations, Auto Adjust, and ColorCrunch™ the quick 6 color sim process separations reducer that instantly makes a 9 color separation into a 6 color print. Along with Enhance Red/Orange, Generate Brown, and the features Merge Purple, Turquoise, and Gray. All these features are needed only when handling Spot Process™ tonal sim process separations.
Clean Workflow
With more powerful programming, a simple, clean and efficient NEW user interface there's low to no learning curve. You'll be up and running in seconds.
Taking advantage of AccuRIP™ Emerald, Ruby, Black Pearl or any other RIP software to handle printing in a nucleus RIP print workflow adds power, flexibility and value you'll appreciate.
Buttons
Buttons offer quick access to many of the most commonly used features reducing the need to search menus improving workflow.
Some buttons are not available for both Spot Process and PDF separations.

Tools
Tools displaying a triangle in the upper right corner have added options. Long click or right click each tool to expose options.