Magnify
Click Zoom In or Zoom Out to view more easily image detail. Use the Navigation Panel to zoom in or out on a specific location or pan the entire image at any magnification.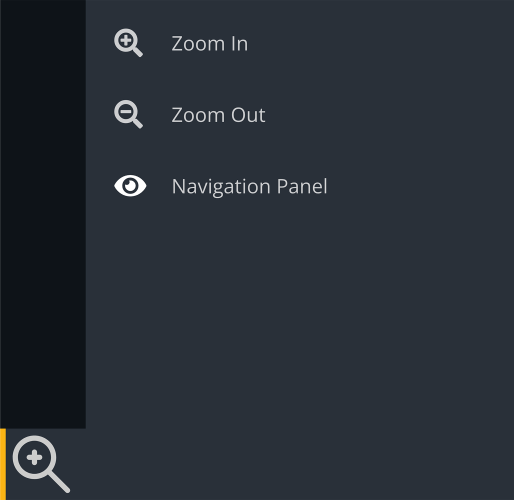 Zoom In: click Zoom In to increase the image view on screen.

Zoom Out: click Zoom Out to reduce the zoom view.
Navigation Panel: click Navigation Panel to show or hide Navigation panel. Navigation panel appears when zoomed into an image. Click and drag the red rectangle in the Navigation Panel to focus the zoom tool result.