Project Management
The "My Projects" window displays design projects. It's your control center for opening projects, sending projects for client review, account login, renewal, and more.
Roll the mouse cursor over column titles to show and activate the list projects arrow icon. Column data can be displayed in ascending or descending order based on alphabetical order of project name, status, last updated time stamp, or last comment.
Quickly filter search projects by name using the search field.
Click Wish List feature to submit comments for new features, enhancements, bug reporting and more.
The "Bell" alert icon shows when a client has responded to a project review.
Account control displays the current account login name, allows for password change, or to login or logout of an account.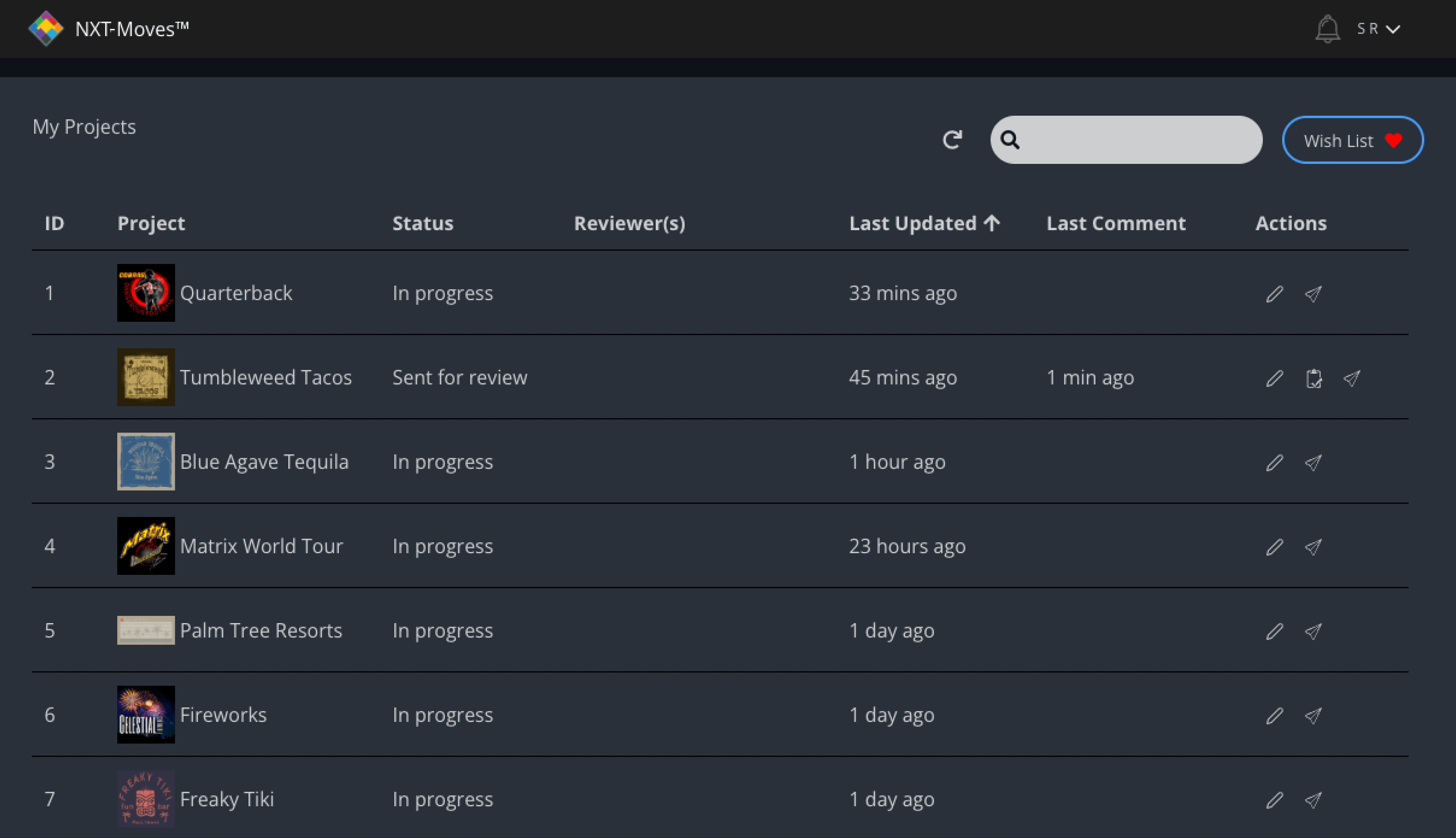 How to Clean Up the My Projects List
When you want to remove a file from the "My Projects" list, open Spot Process® Separation Studio® NXT. Go to the NXT-Moves Menu then choose "Projects". Select a project then click the trash can icon. This removes the high-resolution image file from the local computer and the "My Projects" list.
This action is permanent.
Review
Send a project for client review
Click the Airplane icon to open the Send for Review window. Enter client email address. Multiple reviewers may be included. Add and remove reviewers as needed.
Responding to a "Review Alert" (Bell Icon)
This feature is available within the "project creator account".
From the "Bell" icon choose the project name to review chat thread. Also click the "Clipboard" icon to do the same.